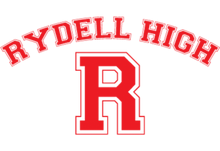 Rydell High School is the primary setting of the 1978 film Grease and it's 1982 sequel Grease 2.
Auditorium
Edit
West of the main building, the auditorium is where Stephanie Zinone reamed Michael Carrington with Cool Rider (Song). In the same area is where Johnny Nogerelli and Michael did their transaction, in the fenced-in hallway. The entrance for the June Moon Talent Show was on the auditorium's west side.
Cafeteria
Edit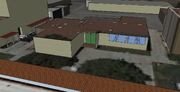 The Rydell cafeteria, where Charades was filmed, is actually not in the actual Excelsior High School cafeteria - that's actually at the north end of the school, near the tree Stephanie was leaning against when Mr. Stuart arrived.
Track & Field
Edit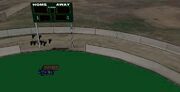 Where Coach Calhoun was drilling the T-Birds, using a tackling sled, which - on Calhoun's orders - they pushed towards an open hole in the field.
Filming Locations
Edit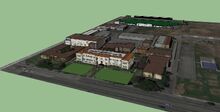 The location for Rydell in Grease was filmed at Venice High School, and the location in Grease 2 was filmed at Excelsior High School. However, unlike the filming locations for Grease, all shots of Rydell in Grease 2 were filmed on-site at Excelsior.
Ad blocker interference detected!
Wikia is a free-to-use site that makes money from advertising. We have a modified experience for viewers using ad blockers

Wikia is not accessible if you've made further modifications. Remove the custom ad blocker rule(s) and the page will load as expected.