The Pink Ladies are a group of girls consisting of Rizzo, Jan, Marty, Frenchy, and at the end of Grease, Sandy. They are each dating a member of the "T" birds and routinely hang out as a large group at the Frosty Palace. At their sleepovers they smoke, and drink alcohol even though underage. Throughout the movie they can be seen sporting their Pink Ladies jackets.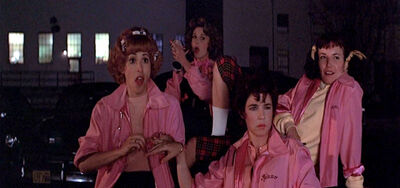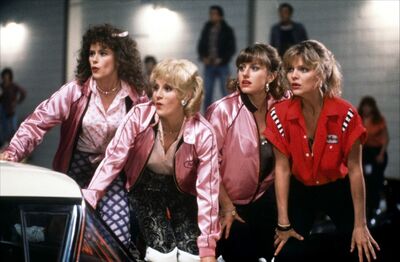 Ad blocker interference detected!
Wikia is a free-to-use site that makes money from advertising. We have a modified experience for viewers using ad blockers

Wikia is not accessible if you've made further modifications. Remove the custom ad blocker rule(s) and the page will load as expected.