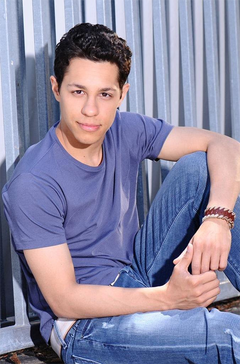 Name
David Del Rio
Born
September 29, 1987
Occupation
Actor
Years active
2006-present
Known for
Pitch Perfect
David Del Rio is an American actor. He portrays Putzie in Grease: Live.
Biography
Edit
Retrieved from fox.com
David Del Rio is an accomplished actor who studied at the New World School of Arts in Miami, FL, and at the New York Conservatory for Dramatic Arts. He recently starred in the feature film Spare Parts, and wrapped production on the upcoming films The Belko Experiment and Undrafted. Additional credits include a supporting role in Pitch Perfect, the indie Dead Drop and the cable series The Troop.
Ad blocker interference detected!
Wikia is a free-to-use site that makes money from advertising. We have a modified experience for viewers using ad blockers

Wikia is not accessible if you've made further modifications. Remove the custom ad blocker rule(s) and the page will load as expected.